On November 9, Eversafe Marine launched Chinese largest aquaculture platform "Ningde No. 1" built by Fujian Nanfang Shipbuilding Co., Ltd with ship launching airbags.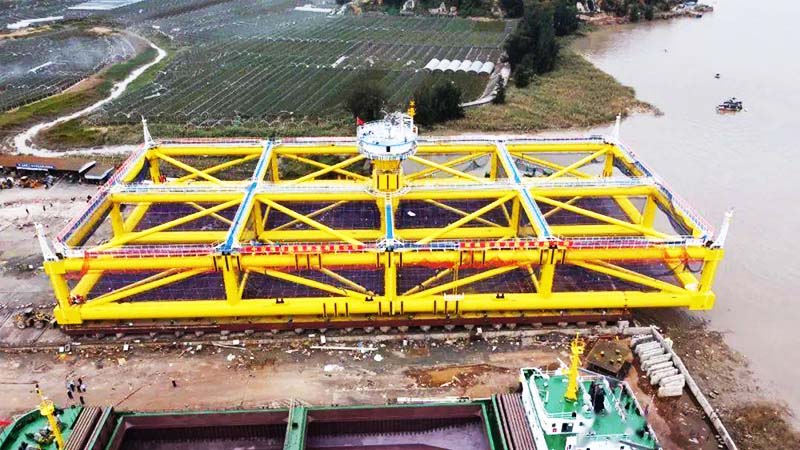 This large-scale deep-sea aquaculture platform is constructed by Ningde Jinao Industrial Co., Ltd., a subsidiary of Ningde State-owned Assets Investment Co., Ltd. Specifically, CCCC Marine Construction and Development Co., Ltd. is the general contractor. China Classification Society Industrial Co., Ltd. acts as the supervisory unit, and Fujian Nanfang Shipbuilding Co., Ltd. is responsible for the construction of the platform.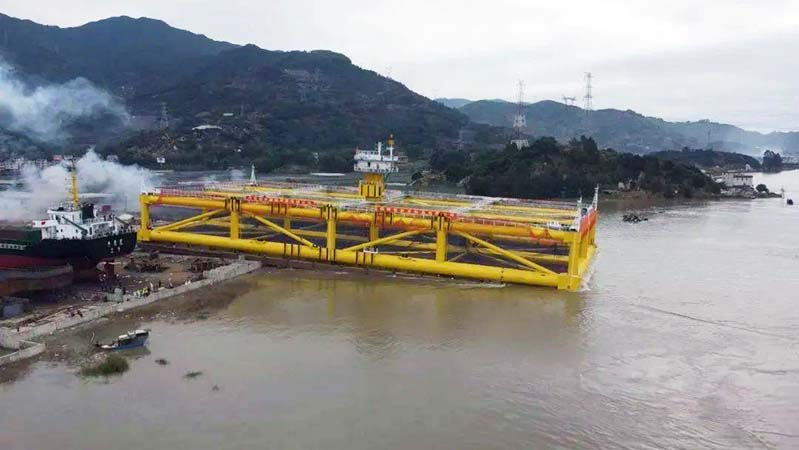 "Ningde No. 1" is the first China Classification Society (CCS) semi-submersible full-frame deep-sea aquaculture platform in China. The total investment of the project exceeds 100 million yuan. The total length is 120 meters, the width is 56 meters, the height is 12.5 meters, and the total height is 32 meters. The total breeding volume is 65,000 cubic meters.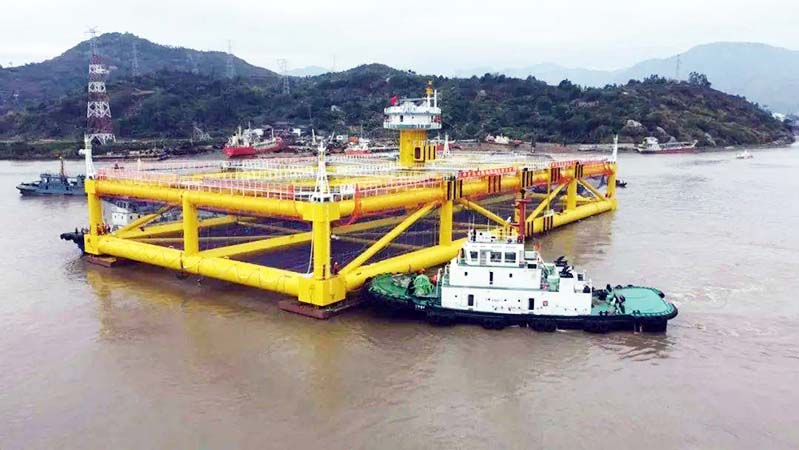 Under normal circumstances, it can resist a level 12 storm. In severe weather, the aquaculture cage can be lowered manually or remotely to avoid the impact of severe sea conditions or red tides on the cage body and the cultured fish, and can resist a 17-level storm. The research and development level of the project is at the forefront of the country.
This deep-sea aquaculture platform project started on October 15, 2021, and was successfully launched on November 9, 2022. The construction period lasted just over a year. After the launch it will be put into the Sizhen Islands of Ningde City to carry out deep-sea aquaculture of large yellow croaker.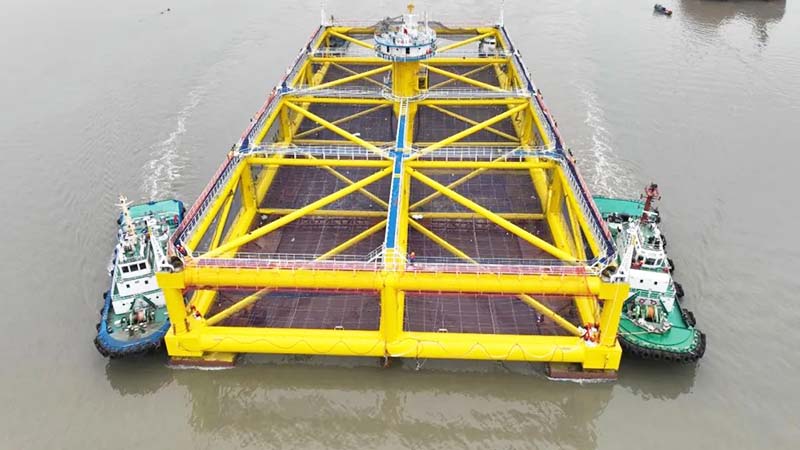 For this platform launching, Eversafe Marine staggered 40 pieces ship launching airbags with 1.5 m diameter by 20 m long. Average airbag pressure is 0.1 Mpa only.
Marine airbag ship launching technology especially suits for For wide flat bottom platform launching . Vast contact area of marine airbags with platform bottom spreads the load which enable airbags to roll on natural ground. Thus make the construction of launching slipway to be easy and fast.
To know more about ship launching with marine airbags, please refer http://eversafemarine.net/product-detail/ship-launching-airbags-type-structure/.
How to improve ship launching safety with airbags,please refer http://eversafemarine.net/top-10-common-mistakes-in-airbag-ship-launching/