As the leading manufacturer of floating pneumatic and foam fenders, ship launching marine airbags, Evergreen Maritime, the group company of Eversafe Marine Engineering, provides one-stop service for global clients since 2002 includes products design and supply, engineering service etc.
Recently, Evergreen Maritime was awarded another million dollars contract, to design, supply and install 12 units super pneumatic fenders for Mombasa Port, Kenya.
Mombasa Port, the largest port in Kenya, one of the busiest ports in East Africa, between 2002 and 2006 has seen an increase of about 4 million tons in total cargo throughout, a 40% growth in the five years. In order to improve the cargo handling capacity of Mombasa Port, the Kenya Ports Authority invested construction of Second Container Terminal. The first phase includes construction of berth Nos. 20 and 21 with total quay length of 540 meters and a stacking yard of 50 ha , expected to be commissioned in March 2016.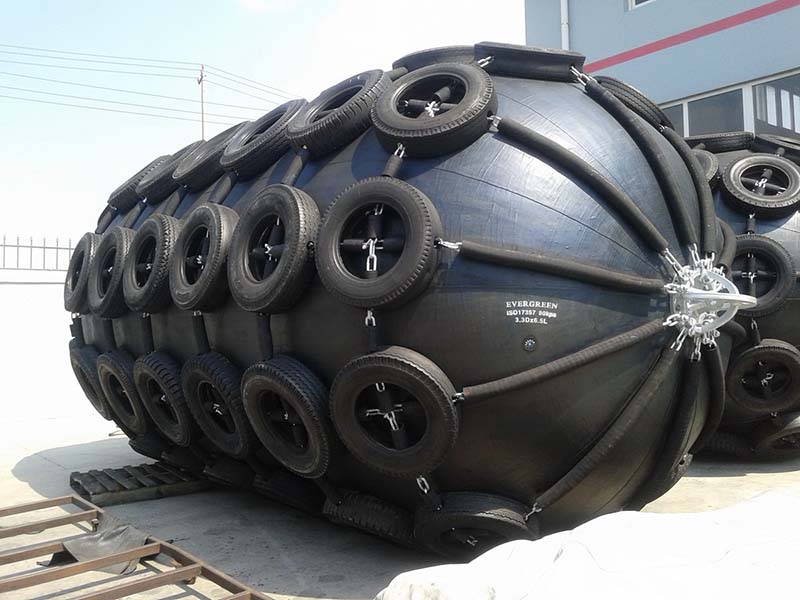 "Invited by KPA, Evergreen Maritime participate in the bid of pneumatic rubber fenders design and supply for new berths of Mombasa Port. As a manufacturer, Evergreen could guarantee inspection and quality control at each stage of the process through thorough testing on both the rubber and the filament reinforcing. A superior technical offering, 100 percent compliance to the specification and the ability to perform and verify extensive material and cyclic testing meant Evergreen were the supplier of choice. Evergreen Maritime won the order after several rounds of bidding." said by Peng Sui, the manager of Evergreen production.
He added "In addition to appointed classification society testing, those fenders will be required to undergo full scale performance testing, in which they will be compressed to 60% of their diameter to ensure the required energy absorption characteristics are met. Also there is a requirement for full scale cyclic testing to verify fatigue, durability and recovery characteristics of pneumatic fenders.
Before marine fenders delivery, the inspection was carried out by jointed team of Lloyd's Register and representative of Mombasa Port, strictly follow international standard of floating fenders,ISO 17357. The results of both air tightness, performance and ultimate pressure turn out to be better than the standard demands."
Bob Yu, President of Evergreen Maritime commented "In the fiercely competitive market, Evergreen Maritime stick to being themselves, being professional and dedicated to serve global clients with better products and services. Over the last two years, we have invested significantly in our research and development center in Qingdao. The focus on innovation and technology has resulted in recruitment of high caliber talent and upgrading of critical equipment. We have added full scale testing facilities which will ensure products perform above and beyond customer expectations. Evergreen keeps moving forward to be best placed to meet ever-growing customer demands."