Project Summary
Gwangnaru Rescue center is built near the Hanjiang River of Seoul city, South Korea . which is designed as a comprehensive center of lookout, rescue and warning functions.
The building base measures by 28 m long ,17 m wide, 1.7 m height with estimated weight 500 tons. Superstructure on the base is the frame structure with approximate 10 m height.
Rescue center is supported by 1 m high steel blocks during the construction. When frame structure construction is completed, the whole structure needs to lowered to sit on 20 cm high I beams.

Plan
Plan to use five piece heavy duty lifting airbags to lift the structure up from steel blocks , remove the 1 m high blocks and then lower structure to sit on be 20 cm high beams by deflating marine airbags.
During the lifting up and lowering process, two spirit levels will be installed on horizontal and longitudinal directions to monitor the balance of structure. By adjusting airbags' pressure, keep structure balance in all directions always.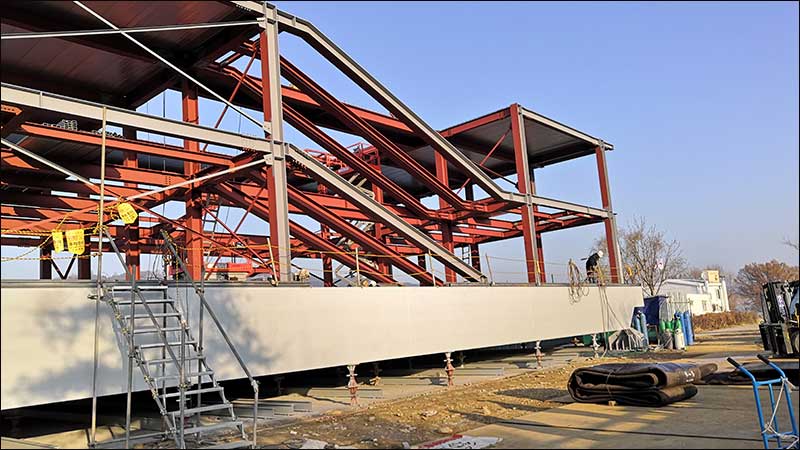 Difficulties
The limit space of site is a big problem for the project carrying out.The rescue center is built near the river bank and a public park, the enclosure can barely allow one forklift to run and it gets stuck often.
And the 20 cm high space is also a challenge for pulling out airbags. Normally deflated airbags need 30-50 cm net space for inserting or pulling out. In this case we have to find a solution to take out lifting bags at 20 cm high space.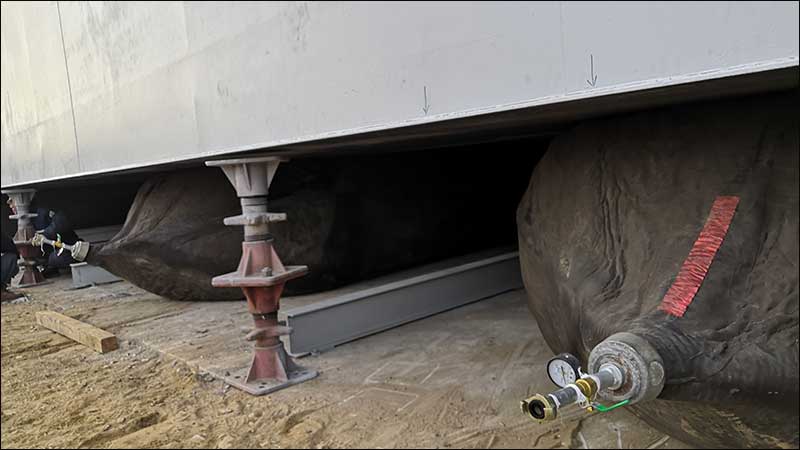 Carry out
Eversafe Marine team arrived at Seoul on 14th December, along with 6 pieces marine lifting airbags which measures by 2.0 m diameter, 17 m long, working pressure 0.15 MPa, minimum bursting pressure 0.7 MPa.
On 15th December , the team cleaned the ground underneath structure and inserted 5 pieces deflated airbags between 1 m high steel blocks. It took 3 hours to insert those deflated airbags in right positions and 30 minutes to lift the structure up from supporting blocks. The structure lifting is a very easy job since each lifting bags can offer 300-400 tons lifting force.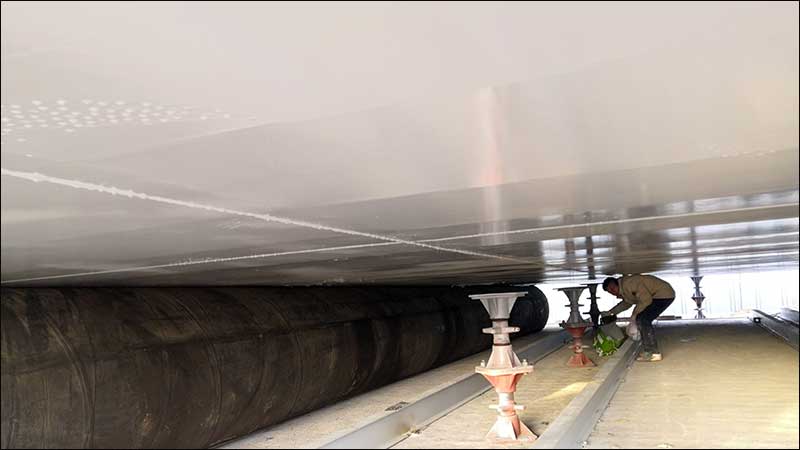 On 16th December , the structure lowering operation started. By deflating airbags slowly, the structure was lowered down step by step,for each 5 cm descending there is a interval for balance checking.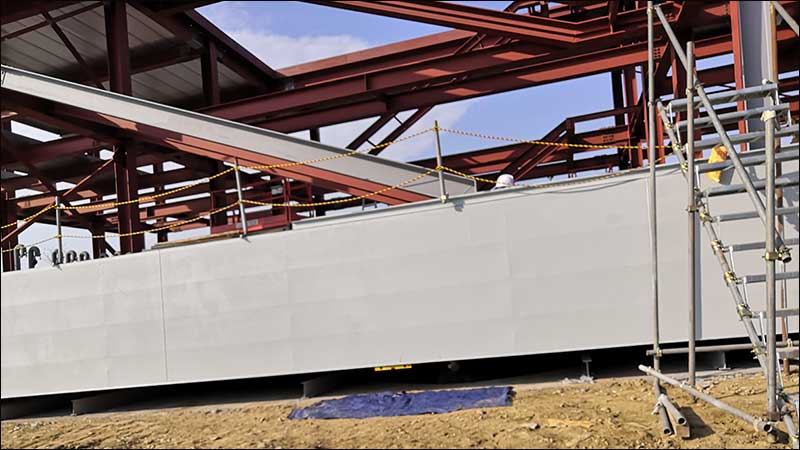 In the noon of 16th December , the structure sit on I beam steadily. With the help of lubricant, all airbags were pulled out from 20 cm space smoothly.
Experience
Heavy lifting airbags are good for thousands tons structure' lifting. Their vast contact area with objects can ensure the safety and balance of lifting and lowering operation.
Heavy lifting marine airbags can extend 1.5-2 m which is peerless compared with other type lifting bags or jacks.
Hundreds tons lifting capacity of each one airbags enable people to handle with mega objects with heavy lifting marine airbags.
The heavy duty design of heavy lifting airbags save energy and time for projects.