Recently an Indian friend sent us a link https://www.thehindu.com/news/national/tamil-nadu/2-lakh-a-month-spent-on-defunct-project/article28218562.ece with a sad emoticon.
The news says State government announced that called off the project to set up a submarine museum at Mamallapuram on the East Coast Road, since the submarine INS Vagli could not be mounted at the site. The Tamil Nadu government has been paying a sum of about ₹2 lakh every month to Chennai Port Trust where the decommissioned submarine INS Vagli is lying idle for around 7 years. The submarine, which was to be the centrepiece of the maritime heritage museum in the tourist town of Mamallapuram, was expected to be displayed on a 30-acre stretch of land near the Shore Temple of the UNESCO-declared World Heritage group of monuments.
That news recalls many scenes of the submarine INS Vagli beaching, which is a tedious story full of frustrations. INS Vagli never touch the Mamallapuram beach, the nearest distance he watched the bank is around 80 m by the best effort.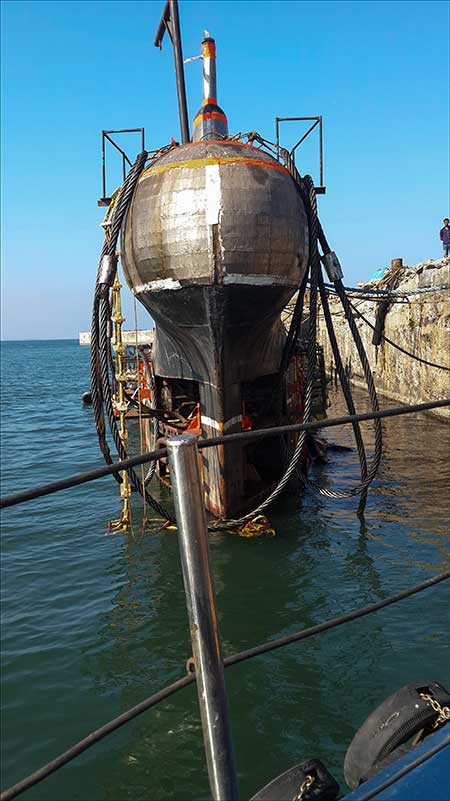 The plan
In 2012 years, our company, Eversafe Marine was invited by an Indian company to act as consultant for a submarine dry docking project.
An open beach at Mamallapuramhas which has very soft slope was selected to mount INS Vagli . The submarine has draft 3.9 M at FWD and 4.3 M at AFT. To get it through shallow water to the beach is the first difficulty.
There are two options were discussed at that time: dredging the beach or reduce submarine draft. Building dams and dredge the beach is a good solution but due to budget reason, customer selected another, reducing submarine draft.
The plan asked for two buoyancy airbags, each one can offer 100 tons lifting force to fix to submarine to reduce its FWD draft. And by adding ballast water in AFT cabin to reduce FWD draft more to make the INS Vagli can get through the shallow water and reach the bank.
According to Eversafe marine's plan, the beach need to be enhanced to have enough bearing capacity to withstand airbag pressure while they carry the submarine. And the hundreds meters long road needs to cover with steel plates to avoid airbag sinking. Those designs never come to true.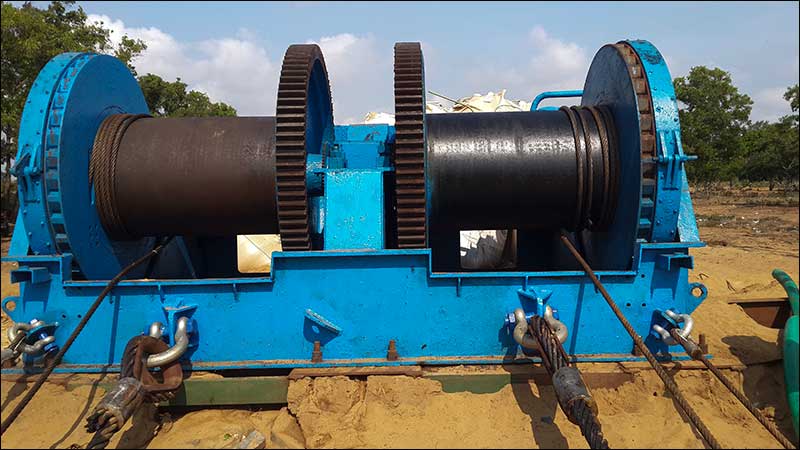 Pickup teams
To fix two buoyancy bags to the submarine is first challenge. A pickup team with zero experience handled with this job in Chennai port. Airbags got damaged twice while were tried to fix to submarine hull. So had to disconnect airbags and hoist them to the land for repair twice. It took about 5 days to complete buoyancy airbags fixing job.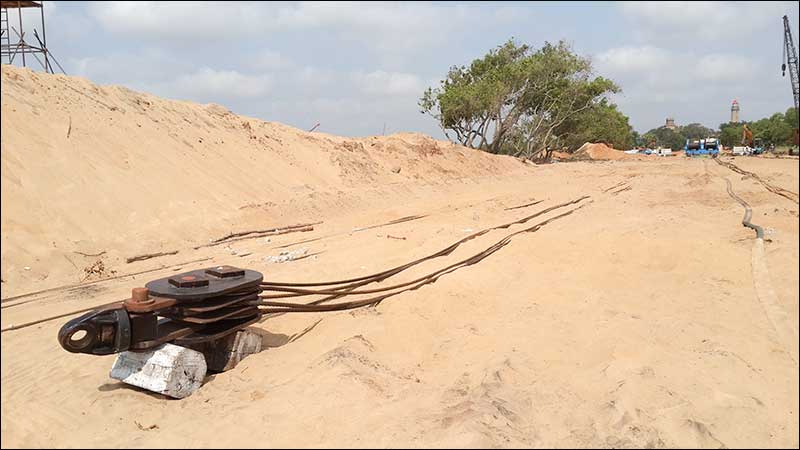 Open Sea
The beaching site selected for INS Vagli is a mistake. The open sea caused many problems for the operation, especially when people try to place steel plates to the sea.
Due to safety reason, INS Vagli is not allowed to add ballast water to adjust FWD draft, with only two buoyancy airbags, the FWD draft is still to big. The nearest pot submarine can reach is around 80 meter far from bank.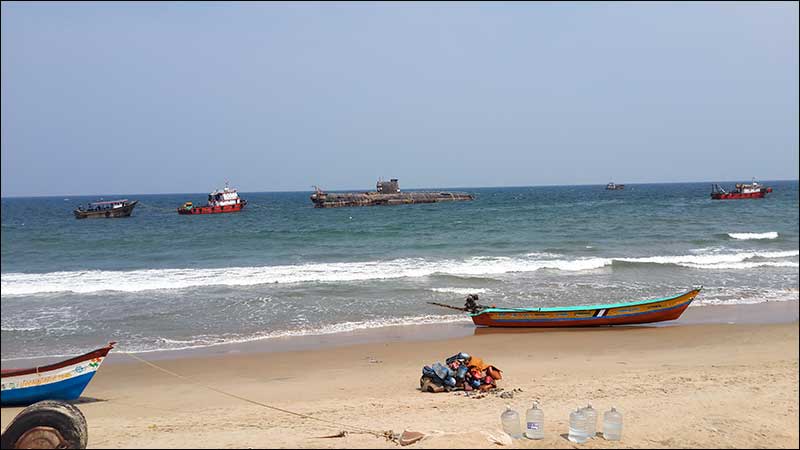 Th team tried to build a temporary ramp underwater for the submarine hauling. They made a 60 m long frame with steel plates cover.With the help of buoyancy airbags, that steel bridge floated in water and hauled to the deep sea.The big wave of open sea is a troublemaker, steel structure was pushed away again and again.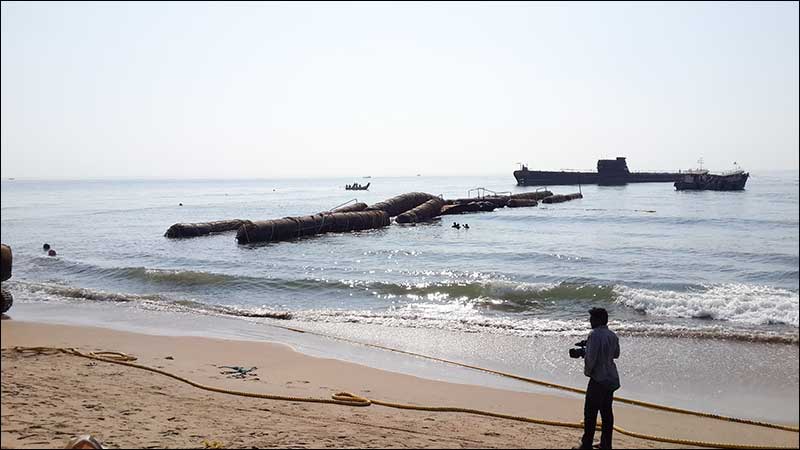 Then impatient tug boat towed submarine back to Chennai port again.
Discussion
Submarine's round hull is not good for airbag dry docking. Anyway In China more than 3 units retied submarine were hauled to land with roller bags those submarine are bigger and heavier than Ins Vagli.
A professional team with good preparation ,strong power of implementation is the key for success, technique sometimes is the minimum effective part for success.