Evergreen Maritime got a contract from an Indonesian state owned shipyard, for providing package service for their ship docking projects. According to the contract Evergreen Maritime provides 30 pieces high performance ship launching airbags and the technical services include consulting, training and so on.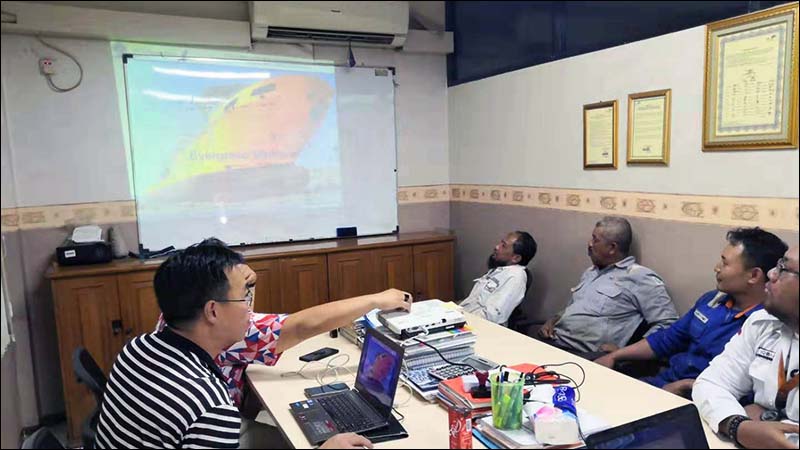 Eversafe Marine engineering company as the subsidiary of Evergreen Group undertakes the engineering service for Indonesian shipyard. On 24th September 2019, two engineers from Eversafe Marine flied to client's shipyard. The training course include how to use airbags for ship launching and dry docking, air bag repair and airbag storage.,etc. Shipyard's engineering department, project managers ,engineers attended the course.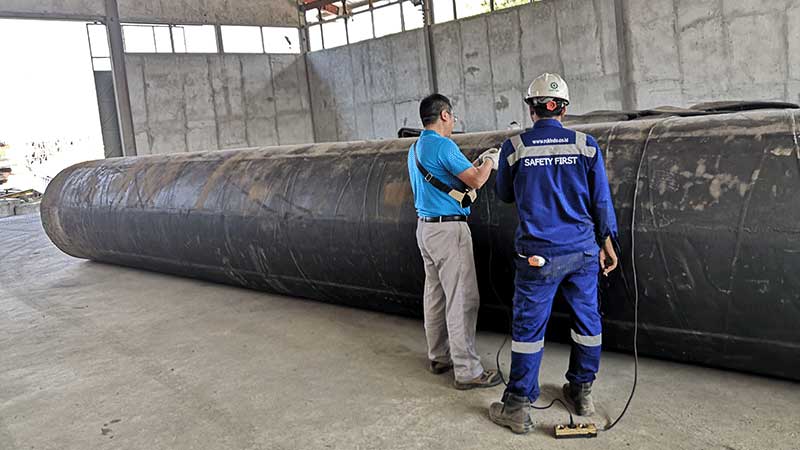 During training day, engineers from both parts discusses warmly for various issues: proper using of marine airbag , safety of ship launching and dry docking operations, airbag repair. Everybody benefited from the training course include our engineers, clients offered many good suggestions for improvement of ship launching airbags.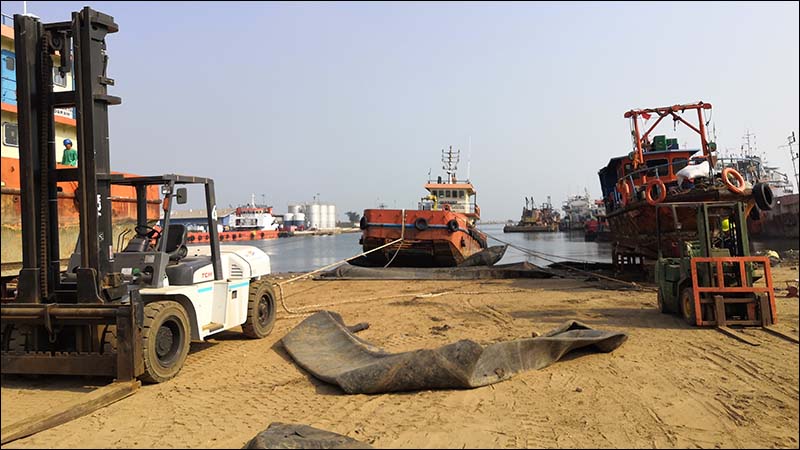 The another day, engineers gathered together and observed two small boat dry docking performed in clients yard. Real project is the best way to learn and improve technique of ship dry docking with airbags. Eversafe Marine engineers provided suggestions for the airbag arrangement and operations which can be improved by clients' team.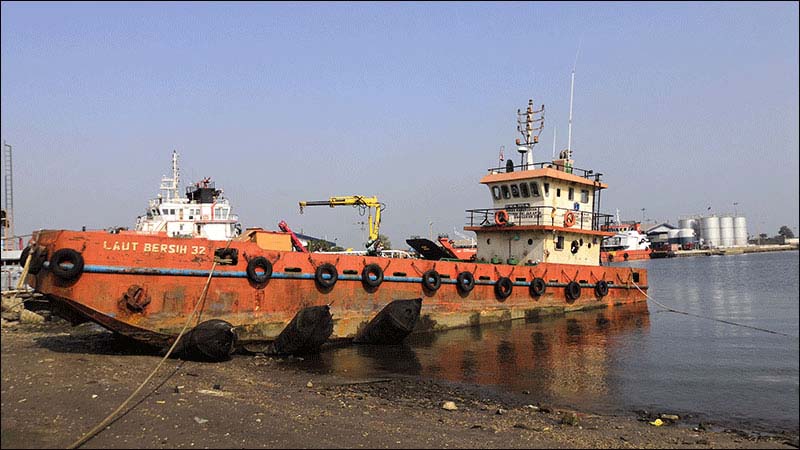 The third day, Eversafe Marine engineers provided the airbag repair course by repairing a damaged airbag on client's yard. The witness of a practical repair operation cleared the doubts of client, they thought the airbag repair work is too complicated to master.
More and more shipyards adopt airbag ship launching or dry docking technique nowadays. But lots of them have not master the know-how. The training course is the best way to learn and improve airbag using technique.
To know more about our technique of ship launching with airbags at : http://eversafemarine.net/what-we-do/ship-launching-with-airbags/
For ship launching airbags: http://eversafemarine.net/product-detail/ship-launching-airbags-type-structure/
For dry docking ships with airbags: http://eversafemarine.net/what-we-do/dry-dock-ship-with-airbags/